WEBSITE DEVELOPMENT COMPANY IN BURNABY
Did you like this website? Well, we designed it ourselves!
At Store4U Business Solutions, we are a team of Burnaby-based web designers dedicated to crafting innovative, user-friendly, and results-oriented websites. We firmly believe that a company's website speaks volumes about its brand identity. After all, your website is your business's sole digital representation in the online sphere.
WHY IS WEB DESIGN SO IMPORTANT?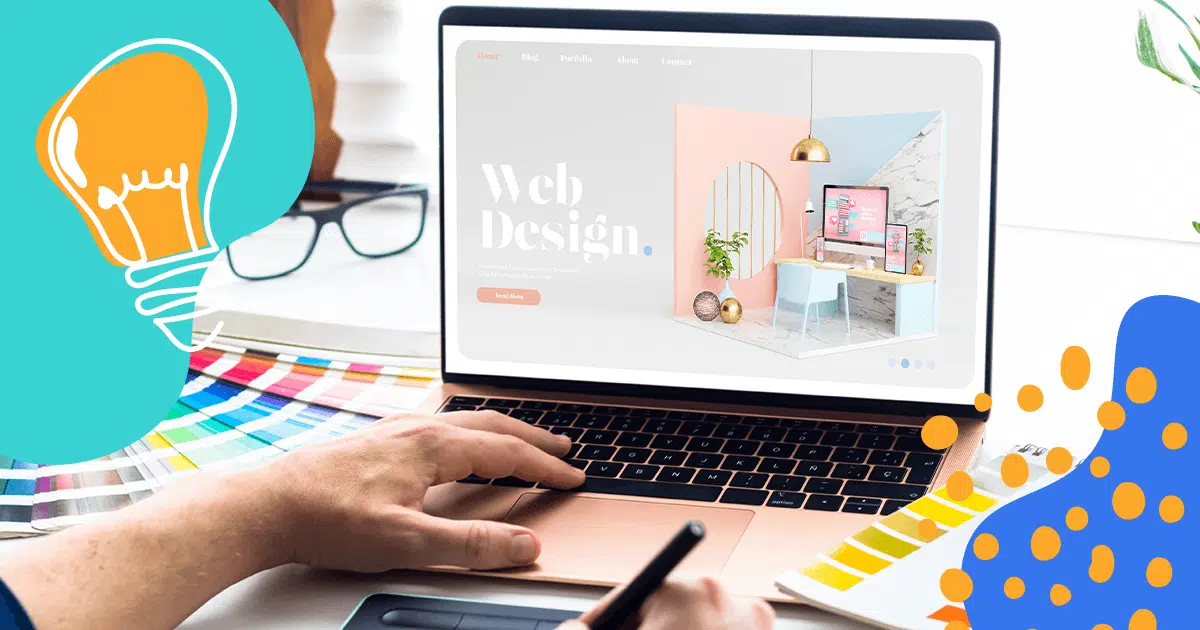 A website serves as a branding tool, a business device, and a platform to drive client conversions. A visually captivating website can accelerate your business growth, while a subpar website can damage your brand image and negatively impact lead conversions. However, creating an exceptional web design is not an easy feat. Today's audiences have extremely high standards, and you only have a few seconds – or even milliseconds – to convince visitors that your website is worth their time.
With years of experience, Store4U Business Solutions, a website development company in Burnaby, creates custom websites that empower businesses to flourish and grow like never before. As one of the best website development companies in Burnaby, we place a strong emphasis on visually compelling hierarchy and impeccable user experience to drive top-ranking results. In today's age, it is essential to consistently engage with your clients and establish connections with potential prospects to scale up your business. Without a proper digital presence, you miss out on the opportunity to connect with your target audience and promote your brand. Boost your client's confidence and secure market referrals with an intuitive, responsive, and personalized web design for enhanced visibility.
The internet is a goldmine of opportunities for organizations worldwide. Join us and showcase your digital footprint with Store4U Business Solutions Agency's web design services in BURNABY.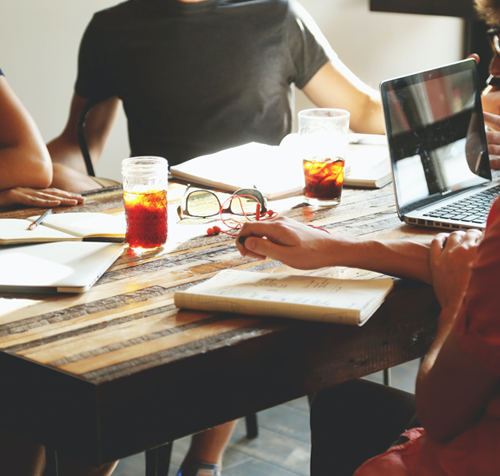 Upgrade Your Business With Our Top-Notch Assistance .
We, at Store4U Business Solutions, guarantee high-quality web design solutions built with new-age technologies.
Our competent & creative designers investigate every possibility to take your business forward in the competitive digital world online.
Our web designers in Burnaby undertake thorough planning, budgeting, and prediction measures, taking into account your business type and the most recent trends in the respective industry to deliver designs that best represent You.
One-Stop Destination for all Your Web Design & Development Needs in Burnaby
At our web design and development company in Burnaby, we have a proven track record of delivering exceptional web and application development solutions to our clients. Our extensive portfolio and client testimonials speak to our dedication to creating websites with excellent user experience, unique aesthetics, and responsive layouts. Leveraging our market and design expertise, we strive to provide our clients with the best possible outcomes in the long run.
We utilize a range of cutting-edge technologies to build success-driven platforms, including PHP, Photoshop, Python, Java, WordPress, Magento, Django, Shopify, OpenCart, and many more.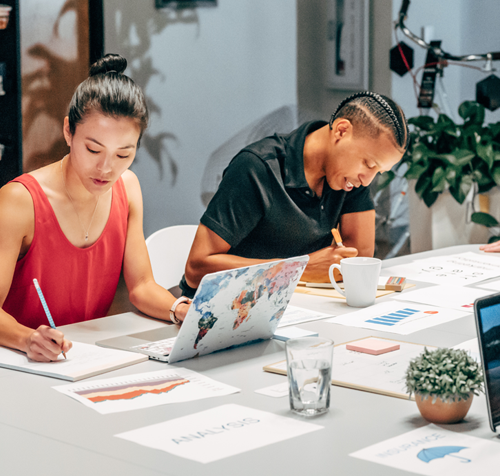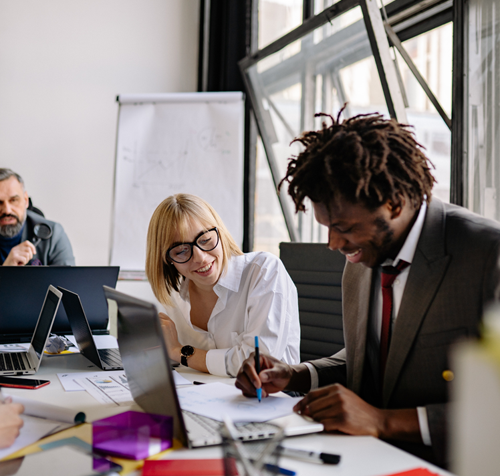 Why Should You Choose Store4U Business Solutions Agency as your Website development partner?
At Store4U Business Solutions, we offer personalized web design services in Burnaby that are tailored to meet the unique needs of each of our clients. Our team of skilled website developers works collaboratively with you to create websites and mobile applications that drive growth for your organization. We pride ourselves on identifying your brand identity and delivering impactful solutions that effectively convey your message and create a strong brand image for your business.
As a Website Design Company in Burnaby, we work in close collaboration with our clients to ensure that we exceed their expectations. Our projects are completed within budget and on time, and we guarantee 100% satisfaction with our web design and development services, regardless of the type of business you own.
To help you take your business to the next level, we use the latest web design technologies and effective SEO strategies to create sites that captivate viewers and convert them into potential customers. Contact us today to see how we can help your business grow with our web design services.
Why should you choose store4u business solutions agency for web designing or web development?
Whether your website is big or small, it should possess crucial qualities like user-friendly access, fast loading speed, optimized responsiveness, and scalable infrastructure. These qualities contribute to an exceptional user experience. Choosing Store4U Business Solutions web development company ensures that your website encompasses all these features along with fast loading speed and search engine optimization. This perfect combination of features will help your website rank at the top of Google's search results.
What is web development or web designing?
A web design and development company in Burnaby offers services for designing and building websites for businesses or personal use. Having a website is crucial for monetizing a business, regardless of its size. The goal is to make your ideas known and attract customers or leads. Store4U Business Solutions is a top web design company in Burnaby with unique development strategies and ideas. Check out their services to enhance your online presence.
Purpose & Use of Web development?
Choosing a web development company has the main purpose of creating a user-friendly website that increases product knowledge and communication between businesses and potential clients. Web design services can help sell products or services, generate leads, and increase company popularity. Effective web development can have a significant impact on a business. Mobile usage is increasing rapidly, making AMP pages or mobile-friendly web pages essential for easy accessibility on handheld devices. To make the most of the online world, having a website is imperative. A web design company with expertise in SEO and social media can optimize products and bring success to web development. Store4U Business Solutions has provided these services to over 50 companies in the past 5 years.
How can websites build trust in customers?
As a website development company in Burnaby, we understand how crucial it is to build trust in your brand. We use practices such as presenting case studies, testimonials, and accreditations to establish trust with potential customers. When a brand has endorsements from accreditation bodies, it earns more trust from its customers. Similarly, case studies, user-generated content, and ratings are key factors in fast-moving goods. If a person has had a problem and was able to overcome it with the help of a product, it will surely win their heart. Let us know about your product, and we will design the most efficient website that wins the hearts of your customers. Contact us now or send an email to Store4U Business Solutions, the most responsive web design company in Burnaby.
what are the types of web designs that I can use from?
Web design services involve the process of gathering and implementing various ideas. This includes website layout, web structure, user interface, navigation, color templates, font styles, image gallery, button styles, and more. These different aspects of web designing can vary based on the layout and type or purpose of the website, which may include:

Informational websites, similar to Wikipedia, that provide information
Brochure/catalogue-style websites intended to promote a product or service
E-commerce websites that aim to sell products or services
Blogs or websites featuring user-generated content related to a specific product or service Personal websites
Social media and networking websites
Photo-sharing websites
Mobile-specific websites

Tell us about your product, and our team of highly qualified website designers will guide you towards the best-suited model. Contact us now via email.